The television industry is changing at an astounding rate.  Broadcasters, including faith based ones like us, have no choice in the matter, we have to keep up if we want to be in the game even in the near future.   High Definition is here and 3D is just around the corner. The picture quality has never been better… and I guess that makes up for the fact that the programming has never been worse.  I have an idea to take several of the most popular semi-reality competition shows like Dancing with the Stars, American Idol and The Biggest Loser and roll it into one show that could save us hours of TV watching time every week.  I would call it Dancing with the Fattest American Loser.  (My wife loves all three of these shows and doesn't think this joke is funny at all.)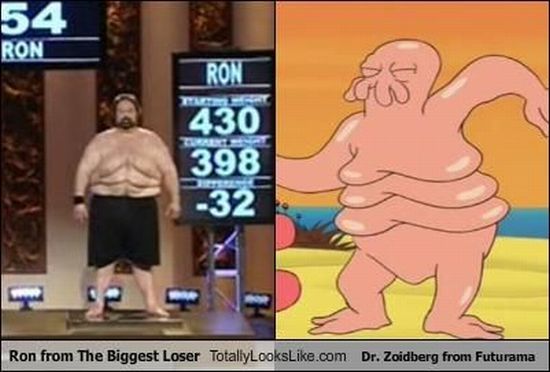 Speaking of saggy skin, Church of the Rock is now in High Definition.  HDTV is very unforgiving.  It shows every wrinkle, pimple and misplaced hair.  When I saw my wrinkled up face on HD for the first time I thought, "Wow, Mother Teresa and I finally have something in common."
We have been working towards going HD for the last few years.  Virtually every single piece of television equipment we own is now obsolete.  The cost of switching over to HD has been in the 100's of $1000's.  But we started putting the funds together several years ago, so that when the inevitable came, we would be able to make the transition without having to borrow any money… which we didn't.  Incidentally, I think every television ministry should live within their means.
Some of our more discerning viewers may have recognized that as of last Sunday Church of the Rock was in High Definition.  If you were watching on a standard definition channel you would have recognized the change by the fact that the picture will appear in a 16 x 9 aspect ratio letterbox.  The picture itself will not have been much of an improvement.  To watch in High Definition you will need to head to the HD channels on your dial.  They are usually in the upper ranks of 200's or 500's etc.  Here's where you will find us in HD so far:
In the Vancouver, Calgary and Edmonton we are on channel 214 with Shaw and 613 and 614 on Telus.
In the Toronto area we are on channels 519 and 583 with Rogers and 1214 and 1253 with Bell Fibe.
Some of the HD stations are from other time zones across Canada so don't forget to check your local listings because you can often find the show running at a different times in your area depending on what city it is coming out of.  There may also be several other channel numbers as well that we are not yet aware.
Manitoba, Saskatchewan, Quebec and the Maritimes are due to come on line with HD sometime in the new year.  If you have Satellite TV there are dozens of different channels and time slots where you can find us.  I have had letters from viewers that say they watch us morning, noon and night on satellite.  I guess those poor folks don't get out much.